We really want all our supporters to get involved in our 2017 Christmas card competition! Many of you very kindly buy 'The Wildlife Trusts' sets of cards every year, but this year we thought we would do something a little bit different and a lot more local…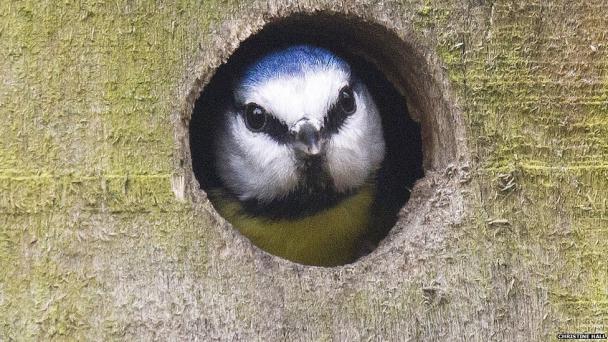 After being involved in the annual North East Wildlife Photography competition for many years, we know that there are many of you out there taking snaps of our amazing wildlife across the Tees Valley, and through our Woodland Diaries and Talent Match projects in particular this year, we have found that many of our volunteers and supporters also have fantastic skills in drawing and painting local wildlife too.
We want to celebrate all of this so, this year we are inviting you to submit your images to us with a chance to win these being used in a set of Tees Valley Wildlife Trust Christmas cards which will go on sale from November 2017 on our website and at stalls and events right across Teesside through the Winter period and beyond, as we will be getting cards printed that will be blank inside so they can be used for any occasion – seen and sold all year round. Naturally we would like a range of images that represent different times of year, which is why we are opening the competition now!
The Rules:
3 entries maximum per person
The images can be photographs, drawings or paintings and can be created digitally – but these must be original works and created by the person entering them!
Images must be of, or inspired by wildlife of the Tees Valley.
Please include a cover letter or email with your entries explaining the species and/or area your image presents, how it was created e.g. watercolours, Photoshop and including your contact details.
Do not include people in your entries – wildlife only please!
It is the artist's responsibility to ensure that images do not infringe on any laws and have appropriate permissions where necessary.
Group entries such as those by school groups etc. are permitted but only the name of the group will be able to be credited with the actual image.
We will select one 1st prize winner, one 2nd prize winner and 8 runners-up. All selected entries will feature in the card selection, but the 1st and 2nd prize winners will feature on Tees Valley Wildlife Trust promotional materials, social media and on our website. The 1st prize winning entry will also feature on the front cover of the November 2017 issue of Wild Tees.
Copyright for all images will remain with the artist, but entry into this competition includes the artist's full permission for Tees Valley Wildlife Trust to use them in any publication, with full artist credit of course.
The competition opens on the 1st July 2017 and closes Friday 20th October 2017. Any entries received after this date will not be counted.
Emailed entry images must be no larger than 200 dpi and between 1MB and 3MB (please send images separately if the total size of the entries is more than 5MB).
Entries must be sent to info@teeswildlife.org or:
Tees Valley Wildlife Trust
Margrove Park Heritage Centre
Margrove Park
Boosbeck
TS12 3BZ
Please mark entries for the attention of Jen Hagan.
Of course all proceeds from the sales of cards will go straight back to helping our local wildlife.