Posted on 22nd March 2016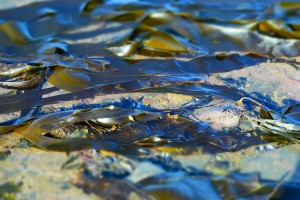 Students from the  Newcastle University's School of Marine Science and Technology choose to undertake a Career Development module including work-related placements for academic credit that counts towards their Final Honours Degree. Students work alongside regular staff at their placement, working to achieve the goals of the organisation hosting the placement and continually reflecting on and trying to improve placement task they are to complete.
Tees Valley Wildlife Trust have been a provider for the above placement for the past 2 years and this year Matt and Tom worked on developing some marine resources that would be useful for teachers visiting Redcar and Saltburn to look at the seashore habitat.
At the end of the placement they we asked to write a blog about how they got on.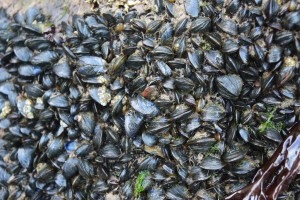 As part of my Marine Biology degree at Newcastle University I had the chance to work with Tees Valley wildlife trust creating a rocky shore guide for Redcar and Saltburn.
I was lucky enough to survey these two beautiful sites, recording and photographing the organisms that I found. It was both a challenging and rewarding experience attempting to appropriately document each organism in their natural habitat. I was particularly happy with a large brittle star that I found hiding under a rock down at Redcar!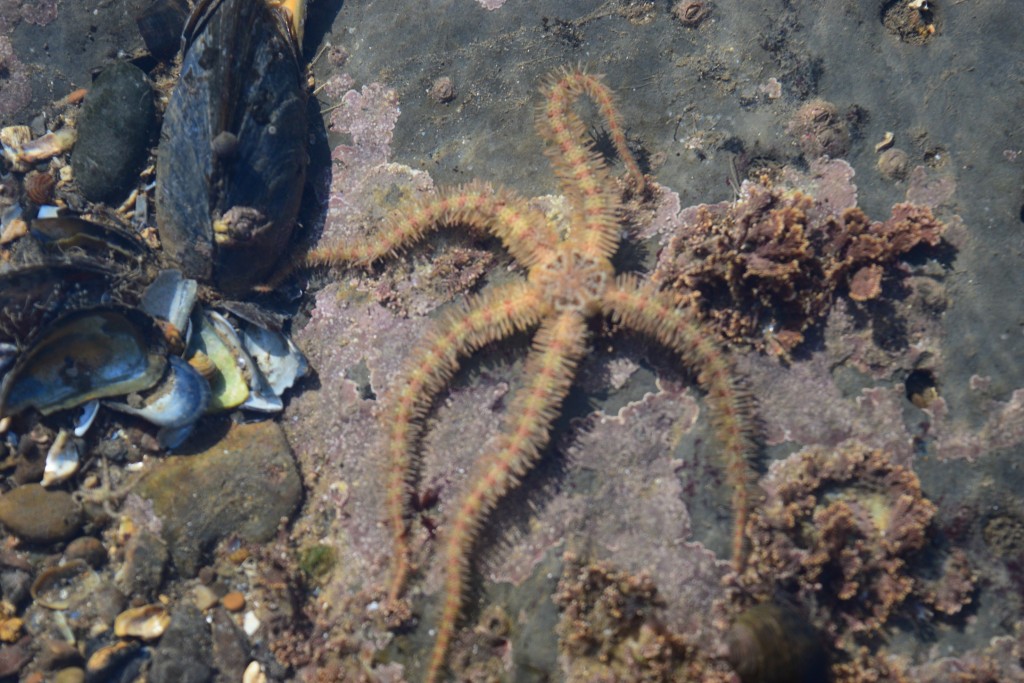 We then worked back at the Margrove visitors centre to create a guide that can be used by school groups to fully utilise the rock pools. I enjoyed learning how to convey scientific information to a non scientific audience and also enjoyed involving my interest in photography.
The habitat exposed at low tide on both of these is truly outstanding and I would strongly suggest getting your wellies on and going to visit!
I would also like to thank Tees Valley wildlife trust for giving me this opportunity and also for the burger and the free coffee!
Matt Floyd
Each year Newcastle marine biology students get to take part in a week long placement at a variety of locations in the North East, and I decided on working at Tees Valley Wildlife Trust. The Trust offered the chance to work on an education-focused topic in a pair, so my friend Matty and I decided to create a children's field guide for when the Trust takes groups of kids to explore the shore at Redcar and Saltburn.
We surveyed the two sites for species present and took photos of the various things we found, in order to have a supply of royalty-free photos for the guide. Luckily when we visited the shore there was beaming sunshine, providing strong natural light for the photos without needing to disturb the rock pools' inhabitants with artificial lights. Having surveyed and photographed the species, we went into the office for a few days to build our shore guide.
The team at the office were all open, friendly and helpful, and having talked to them about what they felt would be the most useful to them we expanded our original plan, creating an activity section of the guide to encourage the kids to explore and try to find as many different animals as possible. We also wrote a guide for any adult supervising them who might not be a rocky shore expert, as most of the workers for the Wildlife trust will not have taken any kind of formal training on how to teach kids about marine life. This included a copy of the Seashore code, advice on clothing and footwear, a health and safety checklist and an explanation of how to use a tide timetable, as this was something several members of the team said had been a sticking point in the past. 
This week was definitely a positive learning experience. Contrary to my expectations (and unlike the placements of many of my coursemates) there was very little in the way of either frustration or boredom; the team were all likeable and knowledgeable, happy for us to develop our ideas further, and working in this environment in a pair has taught me a fair amount about balancing a workload, prioritising and developing ideas. I'm really grateful the team let us on board and was so welcoming, and I'll definitely be recommending this option to students in the year below me.
Tom Cutbill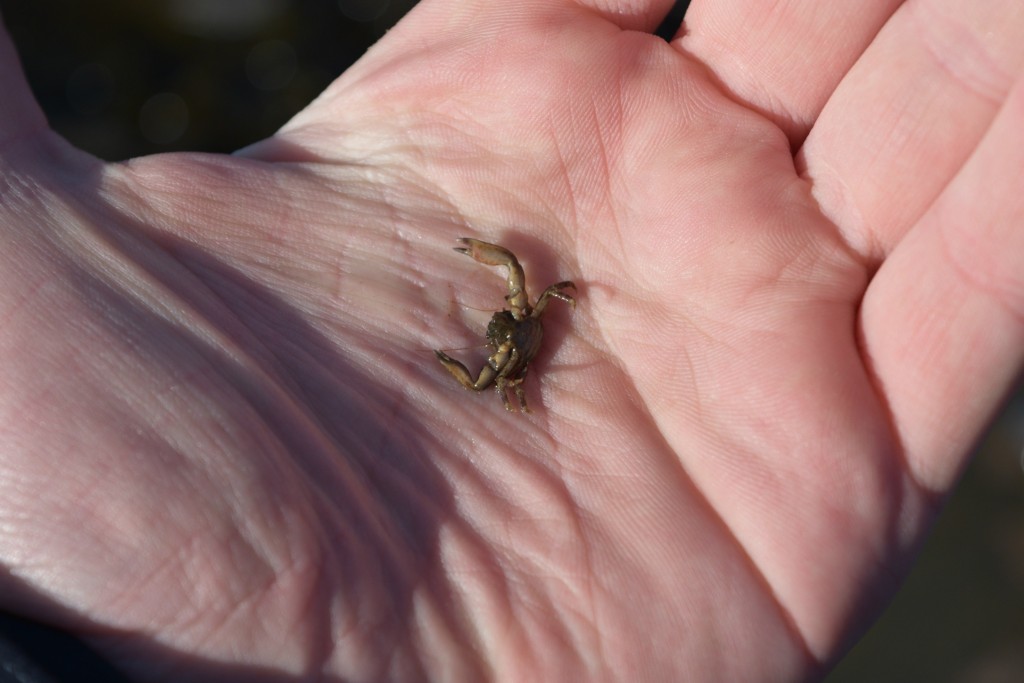 Photographs by Matt Floyd