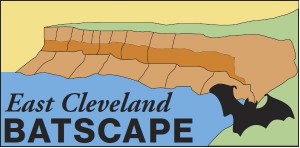 As a child I was terrified to be outside at dusk when the bats near our house used to swoop and seemingly dive towards me…particularly as my mother had informed me that bats always got tangled in long loose hair. Suffice to say, plaits became my hairstyle of choice!
So fast forward about 60 years and share my amazement that as a retiree and recovering from a stroke, I should find myself waxing lyrical about being part of the National Bat Project as a volunteer.
So how did this amazing turnaround happen?
Retirement is a very scary step – at least it was for me – so I planned a phased wind-down, scaling my work back gradually till I was working part-time and really enjoyed moving my career onto a different level but still thriving on the adrenalin rush from new challenges.
So three years on from leaving my full time job, either stress or bad luck made me succumb to the indignities of a brain haemorrhage which put me completely out of action for a good year, resulting in a total lack of confidence at doing anything independently for another year and a half.
But as I began to feel better and coping again with everyday life, I began to realise that, despite having a husband with whom I enjoyed spending time and grandchildren who needed looking after and taking to school, I did need something else that was just for me and took me in a completely different direction from my previous work life.
One day a paper fell out of our Tees Valley Wildlife Trust magazine. We had been members of TVWT for years and it was one of our priorities to support them but we were always too busy to actually read what wonders were going on in this area. The paper was advertising a set of walks in East Cleveland to find wild flowers on the coast. So along I went and was bowled over by how marvellous the experience was. As a result of meeting staff from the walks, I was invited to help on The National Bat Project. I accepted a little too readily and then became apprehensive about the reality of actually having to pick one up!
But the whole experience has been wonderful and I'm so glad I agreed to give it a go.
Sarah Barry, the project coordinator, has been very supportive and I have been trained to decipher the data from bat walks in the area to identify the type of bat making the calls on that particular walk.
This was quite a challenge as data in any form makes me feel somewhat queasy and I have to admit that during the training I was nodding knowledgeably, whilst secretly thinking ' I'll never do this'.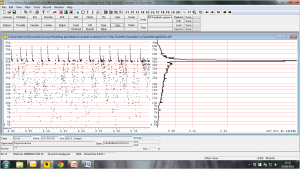 But with Sarah's guidance and encouragement, I now feel quite confident about being able to see a set of squiggles on the screen and say, 'This is definitely a Common Pipistrelle.'
However, the excitement at finding an uncommon species is exhilarating, on a par with my husband's when the Boro wins a match…!
And I am becoming much better at identifying those rarer bats and also at distinguishing between feeding calls or social calls etc. It is quite complicated but I am learning all the time and feel such a sense of achievement that I am helping to establish a current picture of the bat population in our area.
My family and friends ask what I really DO at TVWT and my husband usually says ' Oh don't get her started or she'll never shut up about it. We all know that Grandma is completely batty….'
My next challenge is to go out on a bat walk with Sarah – no longer sporting plaits – and the next is to hold one ….well, to stroke one at least.
There really is a great joy in volunteering.
By Judith Powell.
Judith is volunteering on the East Cleveland Batscape Project. You can find more about the project here: www.clevelandbats.org.uk
We are particularly looking for volunteers to survey the East Cleveland area for bats. By doing so  you can learn how to use the bat detectors and then loan one to undertake a survey within East Cleveland (on your own patch!). We are also keen to encourage volunteers to become bat carers for Natural England and the Bat Conservation Trust. It is actually illegal to hold a bat without a license, as they are protected species, but through NE and BCT anyone can gain training to become a bat carer to help rehabilitate injured or sick bats to return them to the wild.
Judith is involved with the bat acoustic data analysis using bioacoustics software. This sounds very complicated and technical but no prior experience is necessary, in fact, Judith had very little experience of using computers in general and has picked the data analysis up really quickly. And as you can see, she is really enjoying it.
The East Cleveland Batscape Project has a variety of tasks that volunteers can get involved with from education and public engagement (helping out with bat talks and walks, including making bat biscuits or soup) to distributing posters and leaflets, to undertaking your own bat surveys with specialist bat detector equipment.
Please drop me a line if you are interested in getting involved.
Sarah Barry, sbarry@teeswildlife.org, 01287 636382