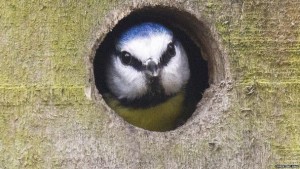 On Thursday 23 June, everyone over the age of 18 has a vote on the UK's membership of the European Union.
What does this referendum mean for wildlife?
The risks faced by wildlife are growing every day. Our wildlife is under real pressure from insensitive built development and infrastructure, over-intensive agriculture and fisheries. This is not a problem the UK faces in isolation. Migratory birds, insects and marine wildlife all cross borders; as does pollution. The risks are mounting and there is real urgency for international action. Given the UK's location, action at a European level is particularly vital.
In this context, The Wildlife Trusts have commissioned and reviewed evidence from experts (here) on the impacts of EU membership on our aim to secure nature's recovery on land and at sea. Based on this, the UK Council of The Wildlife Trusts has reached a position which concludes that, given the EU's extensive body of strong environmental legislation, wildlife is likely to be safer if the UK stays in the EU.
This is a complex issue, and we have asked some experts for their views; produced a quick summary of some of the key legislation (here); and put together some examples of how the UK's membership of the EU has affected real places (here) and real people for the better.
Since the economic crash of 2008 there has been growing pressure for deregulation both here in the UK and at a European level. Whatever the outcome of the Referendum we need to do all we can embolden our political leaders to protect and strengthen our most critical environmental and wildlife legislation and work to ensure this is well aligned, efficient and effective. If there is any weakening of current protection, our ambition for nature's recovery will be even more challenging.
The Wildlife Trusts are not recommending how people vote, but whatever your views, please consider the implications for wildlife and the environment. It's too important to ignore.