This summer we are offering a range of opportunities for young people in Stockton on Tees who are in receipt of free school dinners. All booking should be directed through here.
Activities will be based on our nature reserves and will include pond dipping, mini-beast hunt, birdwatching and more.
For participants who attend 4 sessions they will be eligible for a JOHN MUIR Environmental Award.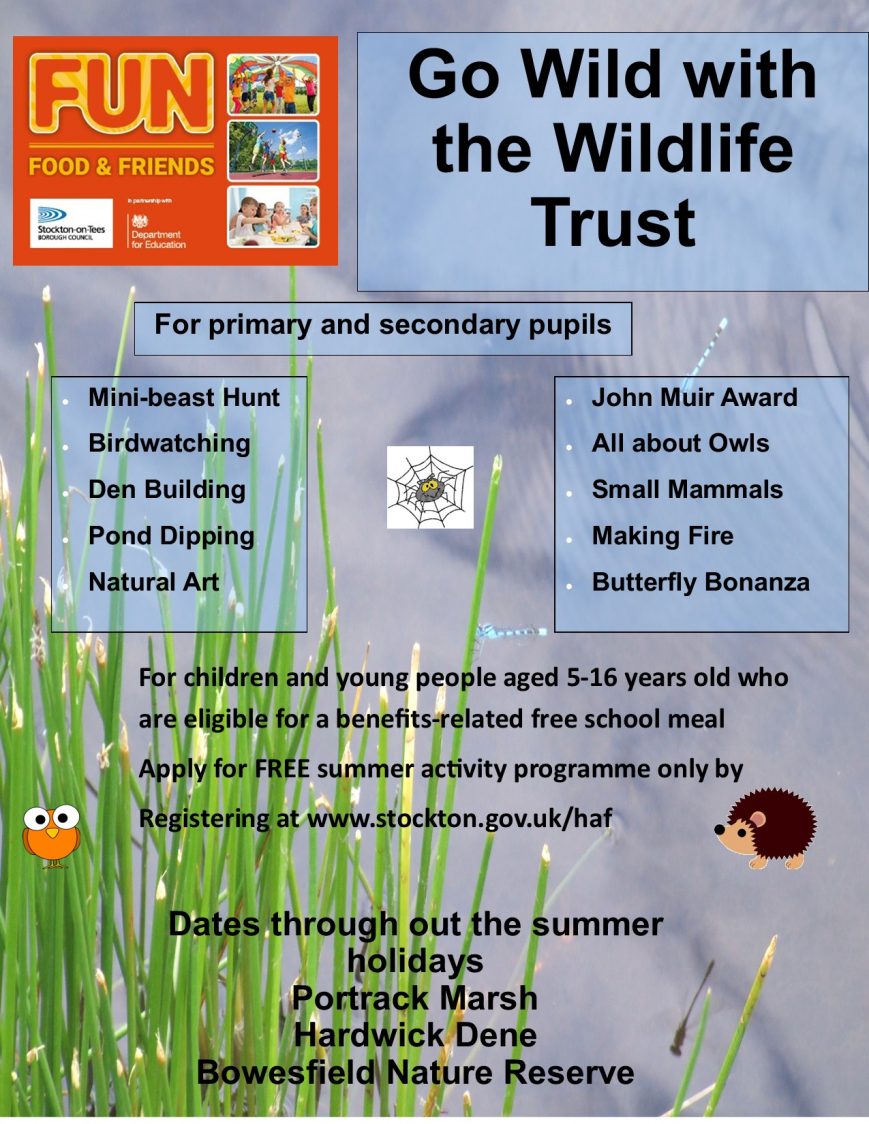 The dates for the sessions are:
Go Wild 1 10.00am- 3.00pm
Portrack Marsh
Tuesday 27/7/21, Thursday 29/7/21, Wednesday 4/7/21, Thursday 5/8/21
Go Wild 2 10.00am- 3.00pm
Hardwick Dene
Tuesday 10/8/21, Wednesday 11/8/21, Thursday 12/8/21, Friday 13/8/21
Go Wild 3 10.00am- 3.00pm
Bowesfield Nature Reserve
Tuesday 17/8/21, Wednesday 18/8/21, Thursday 19/8/21, Friday 20/8/21
Go Wild 4 10.00am- 3.00pm
Portrack Marsh Nature Reserve
Tuesday 24/8/21, Wednesday 25/8/21, Thursday 26/8/21, Friday 27/8/21