Your Days Wild are not over yet… in fact they have only just begun!
From spotting bees on buddleias to dancing in the rain we hope you've made June as WILD as possible.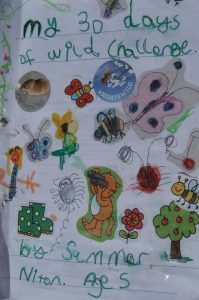 You will have witnessed first-hand just how wonderful it is to be out in nature, breathing fresh air and experiencing wildlife. And you probably don't want to stop.
Spending our lives inside sitting down (at home, at work, travelling between the two) is not what we are designed for.
We are designed to get mud on our boots and to countlessly attempt to turn anything we can find in the garden into wine (elderflowers, damsons, bilberries etc.)
So stay wild throughout July. And maybe August… or do #365DaysWild!
Our top five things to do next
– Make your garden bee friendly
Find out how you can make your garden great for bees by downloading our Wild Bee Action Pack
– Make a splash in the sea
Learn about how your actions can have an impact on marine life
– Stay in touch with your Wildlife Trust
Discover opportunities for support, volunteering and membership
– Become a Wildlife Watcher
Discover how your family can get involved in kids' clubs, events, activities and membership
– Share you wild ideas
Keep sharing your Random Acts of Wildness on social media using #365DaysWild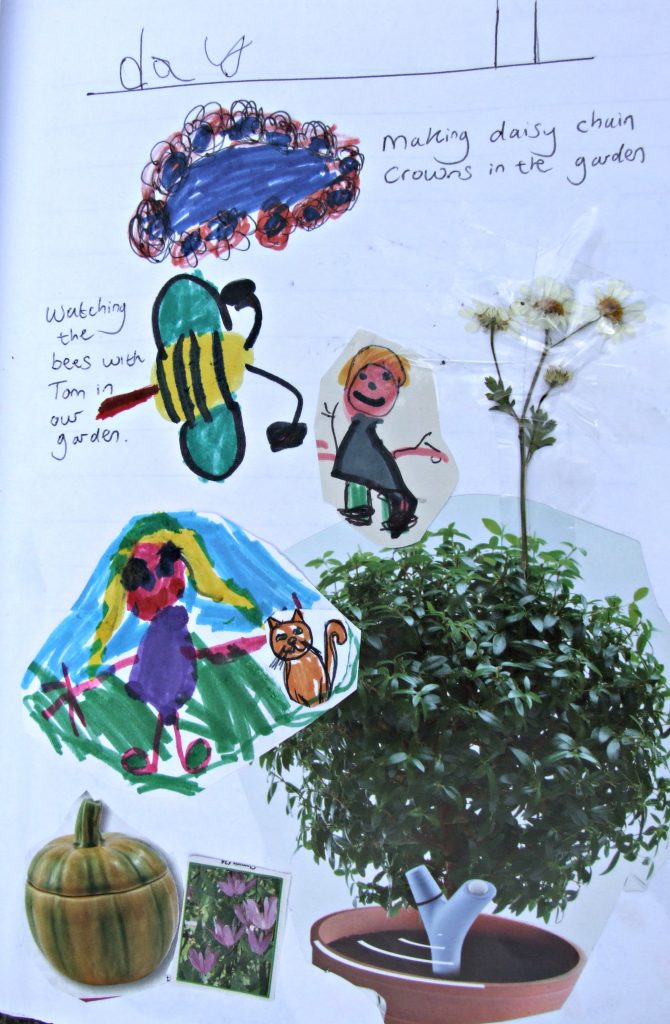 Summer aged 5 from Thornaby, and her mum took part in this years 30DaysWild and produced an amazing diary.
Why don't you have a go next year.
Her mum also did some work on the wall chart! Can you do better?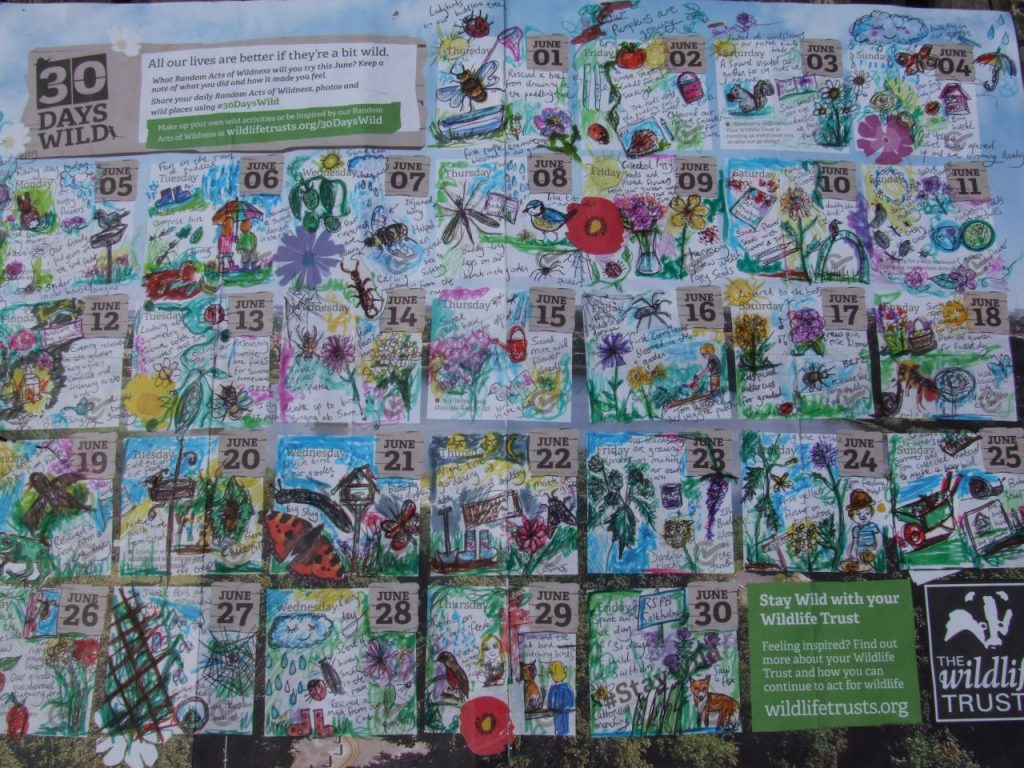 Don't forget to sign up to our newsletter here.