Tees Valley Wildlife Trust Privacy Policy and Fundraising Promise (last revised August 2018)
In light of recent press stories about charity fundraising we would like to reassure our supporters that our policies and procedures around data protection fully abide by current laws as well as best fundraising practices set out by the Fundraising Regulator.
Our Fundraising Promise
Tees Valley Wildlife Trust works to ensure that exceptional standards of supporter care are delivered at all times. It is only with the valuable support of our members, donors and volunteers that Tees Valley Wildlife Trust is able to achieve so much for our beloved region.
Our Fundraising Values and Principles
1. Our supporters are the most valuable asset we have
2. Every donation we receive matters to us, regardless of how big or small it is
3. We respect the opinions and beliefs of our supporters
4. We are honest and transparent at all times
5. We deliver what we say we are going to deliver
6. We see people as individuals, not numbers
7. We treat every new supporter in the same way as existing supporters
8. We know how our supporters prefer to be communicated with
9. Our supporters' opinions and feedback are always taken into account during any campaigns
10. We welcome feedback and make it clear how people can get in touch with us
Policy Statement
Tees Valley Wildlife Trust is committed to protecting your privacy. We value your support and respect anyone's concerns about maintaining your privacy. This statement tells you how and why we use your information.
What Information is Collected?
When you provide us with information through any of the areas of our work mentioned above, you are likely to provide us with your name and address, a telephone number, email address and any other information that may be relevant to the service you wish to receive from us.
Most of the features on this website and features within Tees Valley Wildlife Trust's work do not require you to disclose personal information, with the exception of:
Becoming a member
Registering as a volunteer
Making a donation/leaving a legacy
Signing up to an email newsletter
The purchase of goods or services
Attending an event or training course
Your Consent and Access to Data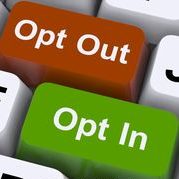 As well as necessary administration for the service you wish to receive, we may also use your contact details to communicate with you about work we are doing, or for in-house research only. We ask everyone who connects with us in any of the ways above, whether they are happy to be contacted about our ongoing work and upcoming opportunities to be more involved in it, and if so how they would like us to contact them.
Tees Valley Wildlife Trust will never rent or sell your name, address, e-mail address, credit card information or personal information to any third party without your permission (unless required to do so by law).
You may change the way in which you receive information from us at any time by contacting us:
Email:

[email protected]


• Telephone: 01287 636382
• Post: Tees Valley Wildlife Trust, Margrove Heritage Centre, Margrove Park, Boosbeck, Saltburn-by-the-Sea, TS12 3BZ
Under General Data Protection Regulations (2018), you can also contact us at any time to obtain a copy of your record (a 'subject access request').
External links
The Tees Valley Wildlife Trust website and official social media pages contain hyperlinks to a number of other website, which may be of use or interest to our web users. However please note that we are not responsible for the:
– Content or functionality of any of these external websites
– Privacy practices of any other websites linked to this site*
If you follow a hyperlink from Tees valley Wildlife Trust's site to another website, you may be supplying information to a third party. We recommend that you read the external website's privacy policy before submitting any personal information.
* While we are not responsible for the privacy policy of Mailchimp, because our newsletters are powered by Mailchimp but are signed up to via our own website, we do recommend users are aware that the Mailchimp privacy policy can be viewed here: https://mailchimp.com/legal/privacy/
When you Make a One-Off or Regular Donation to Us – Financial Security
The link between your browser and the server is secure if your browser displays a small padlock or key symbol somewhere in the frame, or the address bar shows a web address beginning https:// (rather than http://). Our website will soon have an SSL certificate which will mean this link is secure.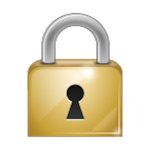 Online credit and debit card payments for membership and donations are taken by PayPal via a secure transaction page. For further information see PayPal's Privacy Policy which can be viewed here: https://www.paypal.com/ie/webapps/mpp/ua/privacy-full
Our Direct Debit membership payment option (coming soon) is provided using a secure server (https) to protect your personal data. All Tees Valley Wildlife Trust forms which request credit card or bank details use the SSL (Secure Sockets Layer) protocol for encryption. Most browsers (Microsoft Explorer, Mozilla Firefox, Safari, etc) support SSL.
Cookies
Cookies provide non-personal statistical information about visits to pages on the site, which may include the duration of individual page views, paths taken by visitors through the site, and other general information. None of this information is associated with you as an individual.
The Tees Valley Wildlife Trust website uses cookies to collect information about how the site is used by its visitors through Google Analytics – these are third-party cookies. External sites that have content on our website will also use cookies as a third party including YouTube, Facebook and Twitter. The only cookies our website sets itself, via WordPress, are associated with forms completed by visitors online.
Cookies help make our website work as you would expect, improve speed/security of the site, allow you to share pages with social networks and enable us to improve our website.
We do NOT use cookies to:
Collect any personally identifiable information (without your express permission)
Collect any sensitive information (without your express permission)
Pass personally identifiable data to third parties
Pay sales commissions
Changes to our Privacy Policy
If Tees Valley Wildlife Trust makes any change to its privacy policy these will be posted on our website under the section entitled 'Privacy Policy'.