Nature Partnership Officer
Full-Time, Fixed Term until 31st August 2022
Salary: £20,000
The Tees Valley Nature Partnership has been awarded a grant by the National Lottery Community Fund to develop a people-led approach to its work. Over the next three years, it will be seeking to harness public support and concern for the natural environment to grow involvement and extend its strategic influence. This will raise the profile of the Nature Partnership and build its engagement with local people.
If you are passionate about working with communities to influence decision-making relating to the natural environment, then this is your opportunity to play a key role in the project and make a positive impact for nature in the Tees Valley.
Further details click on the link below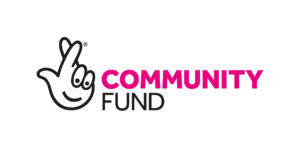 For jobs with other Wildlife Trusts visit: www.wildlifetrusts.org/jobs
For environmental jobs including those with the Tees Valley Wildlife Trust visit: www.environmentjob.co.uk
With hundreds of advertisers and 51,000 subscribers, we are by far the UK's busiest website for green jobs, courses and events.
OR
For more environmental jobs, information and volunteering opportunities visit: Countryside Jobs Service