By becoming a member of Tees Valley Wildlife Trust together we can act for our wildlife now and ensure it's here for future generations to enjoy.
100% of your contribution will be spent locally to benefit local wildlife, people and places close to your heart and your home.
TO JOIN ONLINE CLICK HERE!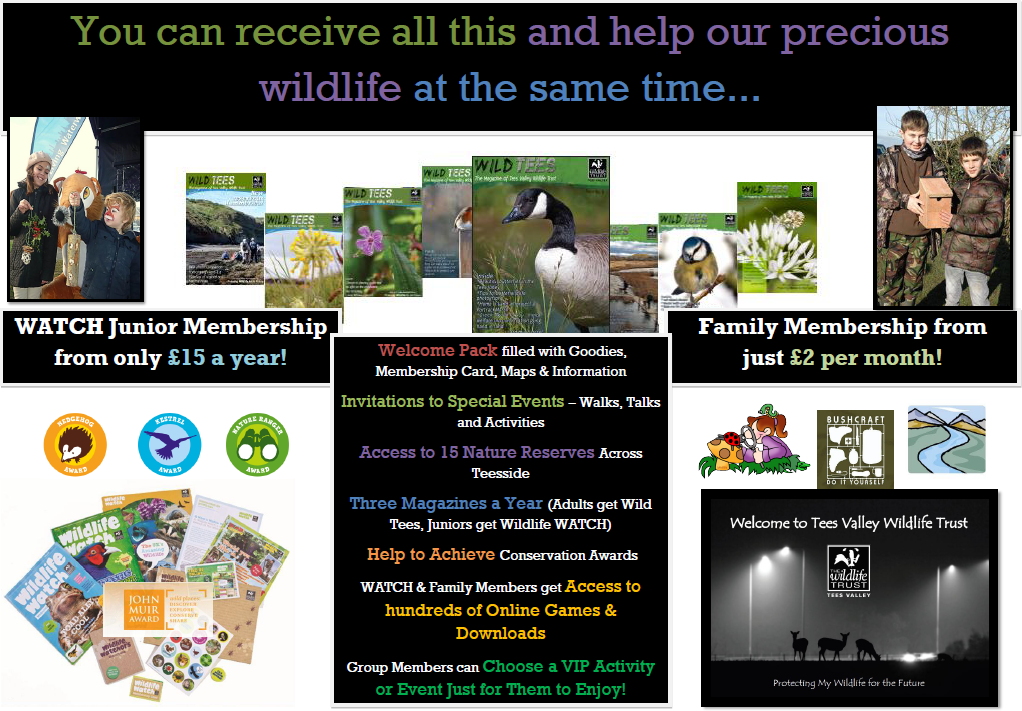 We create and care for wildlife homes in 15 nature reserves across the Tees Valley.
We campaign to protect species and habitats locally and by working with others across the country.
We share our passion for wildlife with children and adults of all ages at a range events and through our learning resources.
We help people in poor health and with special educational needs get connected to nature as well as to other people, staying healthy and happy.
But we can't do any of this without the vital support of our members.
We keep our minimum membership rates as low as possible because we feel everyone should be able to support their local Wildlife Trust, but if you can afford it please let us know if you would be happy to contribute a bit more.
Membership category                                                                      Minimum annual contribution

Individual                                                                                                          £24.00
Joint                                                                                                                   £30.00
Concession (Unwaged/Senior Citizen/Student)                                     £15.00
WATCH (1 set of publications per household)                                          £15.00
Family with WATCH (max. 4 children)                                                        £35.00
Life Member – a one off payment                                                               £250.00
Why not give someone you love a unique gift of Trust membership?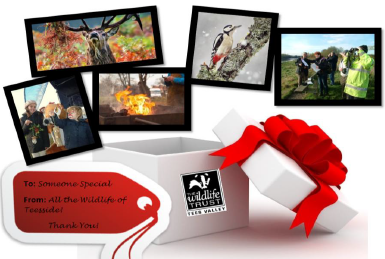 Use one of the following options to join us:
Set up a  Direct Debit following the quick and easy screens, please have your bank account details ready.

Pay by cheque download the membership form and send complete with payment to:
 Tees Valley Wildlife Trust, Margrove Heritage Centre, Margrove Park, Boosbeck, Saltburn-by-the-Sea TS12 3BZ
         3. To join online via PayPal please complete the form below.
If you would like us to send you a form, or you have any questions at all please contact [email protected]