Nature helps us feel healthier and happier!
Daily contact with nature is linked with better health, less stress and improved concentration, whether it's stretching your legs in your local park, listening to birds in your garden, or visiting a nature reserve.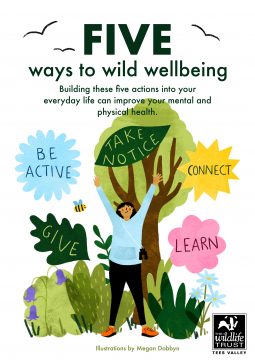 Explore our Five Ways to Wild Wellbeing pages for inspiration, ideas and practical activities that will enable you to be active, take notice, connect, learn and give.