The Trust works with many schools in the Tees Valley. Here is a selection of comments from some of the staff we have worked with:
Chaloner Primary
Looking forward to hopefully returning next year, it was a wonderful day. The children absolutely loved it and got so much learning from you all. Thank you so much to you and your team.
Westgarth Primary
The children had lots of questions and were all answered effectively. The pace of the activities and content of the day was exactly what we had hoped for.
Prior to our visit we had read a variety of books in the Percy the Park keeper series in prepartion. On returning to school, we created more natural frames to capture moments near our pond and wildlife area, which inspired writing.
The enthusiasm of your staff and the response of the children. They were all involved in tasks and the whole morning session was planned carefully and tailored to our needs.
As a larger group consisting of 4/5 year olds, we were impressed with how you could accommodate us and tailor activities and the timetable to our needs, we look forward to visiting again soon.
Ingleby Mill Primary School
We always have a lovely time at Margrove. The staff are amazing and make us feel very welcome. Activities are improved and adapted year on year. The children really enjoy the visit as it is very well organised. Thank you
Zetland Primary
Thank you for a very special visit. We had many positive comments from parents and children and lots of adults said they would be visiting the park more often as a result of our trip. All activities planned were enjoyed and parents and staff will be using your ideas again. Thank you.
St Helen's Hartlepool: Teddy Bears Picnic/Rockpools and Rock Workshop
The children enjoyed every aspect of the day. Thank you for making our trip so enjoyable! The children said that it was their "best ever" trip!
Ingleby Mill: Gruffalo
All staff were brilliant with the children! We had a brilliant day so thank you very much!
Sacred Heart, Middlesbrough: Rocks and Rockpooling
We thought it was well organized and he children got a great deal out of the experience.
Wheatlands, Redcar: Habitats and Living Things
We were provided with information before the visit and our queries were dealt with promptly. We were greeted immediately upon our arrival.
The venue was fantastic and gave the children a real sense of being in a natural habitat.
The workshop was engaging and age-appropriate. It also complimented the Year 4 science curriculum and supported the work we have been doing in school.
It was very beneficial for children to see different habitats, all within close proximity to each other.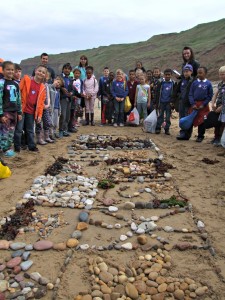 St Thomas More: Gruffalo
Excellent communication before and during visit.
The number and range of activities were fantastic. The children really enjoyed each activity and were engaged throughout.
The workshop was brilliant.