29th October 2016,
5:00pm

–

7:30pm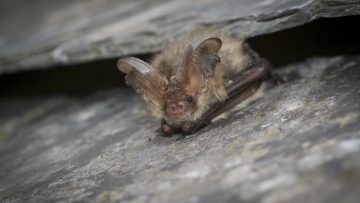 An informative talk on bats begins the evening. Learn more about bats in general, how you can make your garden more bat friendly, the bats of East Cleveland and the project we are working on.
There have only been 4 records of the Nathusius Pipistrelle in Cleveland so far (taht we know of!). One of these was at Scaling Dam. We hope to make that 5 this night!
You can get involved and go out and detect your own bats to help us with the project if you are interested. Free goodies to hand out to those interested in improving their gardens for bats.
We will then go out with bat detectors to look for bats. The walk will be approximately an hour to an hour and a half. The walk may include some inclines and declines. Sturdy footwear required.

Location and Directions
Address:
Scaling Dam Sailing club, Scaling Dam Sailing Club Whitby Moor Road, Saltburn, TS13 4TP
Meeting point: Scaling Dam Sailing club
---