8th May 2015,
7:30pm

–

10:00pm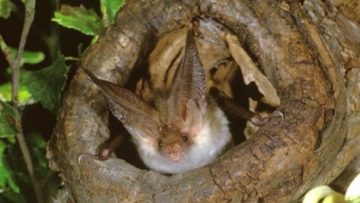 Want to experience a unique wildlife encounter?
Want to know more about the bats in your local area? The Tees Valley Wildlife Trust are launching the new East Cleveland Batscape project with an exciting free event which will involve a talk on bats and how to go about detecting them. The talk will also involve a little on why bats are important and some quirky facts. Echolocation calls will be played so that people know what to listen out for during a bat walk. The bat walk will involve going outside with bat detectors so we can hear the bats to see what is flying around as bats emerge for feeding as the sun goes down.
The bat walk will be relatively easy, but the route will include some inclines and uneven path. The talk will last around 20 minutes and the walk around 30 to 40 minutes. The walk will be followed by some hot soup and to have a chat about the bats that have been seen and heard. If you are planning on coming then please can you let us know and please bring a torch and wrap up warm with suitable footwear.
Location and Directions
Address:
Saltburn Valley Gardens, Saltburn Valley Woodland Centre, Valley Gardens, Saltburn-by-the-Sea, TS12 1GG NZ 666208. Access is off the A174 in Saltburn. Pedestrian access from Glenside and Albion Terrace., Saltburn, TS12 1GG
Meeting point: Woodland centre, Valley Gardens.
---