Tees Valley Wildlife Trust (TVWT) is one of four partners delivering the Our Bright Future 'One Planet Pioneers' project. Our Bright Future has over 30 organisations who are using £33 million funding from the National Lottery through the Community Fund to help young people step up and create what is rightfully theirs: a healthy planet, a thriving economy and a brighter future.

The other three project partners are Middlesbrough Environment City, Actes Trust and Teesside University. The main aim is to improve the life chances of young people by broadening and enhancing their skills and experience in environmental sustainability initiatives.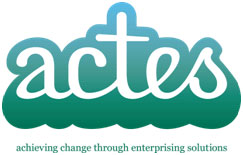 Our Bright Future campaign
How did the campaign come about?
In 2018, young people created the hashtag #OwningIt and took social media by storm, showing how the future of young people is interlinked with the future of the environment. Many of them took action for the environment across the UK and inspired others to do the same. Have a read of Zach's blog to get a flavour!
Their amazing actions improved hundreds of communities in England, Scotland, Wales and Northern Ireland.
More than 300 young people answered the question:
'If you could change one thing for you and the environment, what would this be?'
We collected more than 700 ideas from young people and youth workers during eight events and youth-led research.
Young people replied that they wanted three key changes around the following themes:
Ask 1: more time spent learning in and about nature
Ask 2: support to get into environmental jobs
Ask 3: policy makers, employers, businesses, schools and charities to pay more attention to the needs of young people and the environment
What's an 'ask'?
An ask is a change we want to happen; most often a positive change in society. An ask sets out the ambition we have and often comes with a short explanation about how we want people to help us achieve it.
Asks are often created to compliment a campaign; a long-term plan to raise awareness about and address a particular issue. In our case, the three asks aim to address issues that affect both young people and the environment.
Progress so far
The Our Bright Future Youth Forum members have been trained by campaigning experts and learnt more about speaking with decision makers and influencing power. But these young people weren't happy to settle for local level change, they wanted their voices heard and change to be made by the Government!
In March 2019 young people from the Our Bright Future projects invited their MPs to Parliament, where they met to discuss how the asks can be turned into reality. Check out the blog about the visit to Parliament here.
Following the visit to Parliament we collected further ideas from across the Our Bright Future projects as to how these asks can be turned into a real change. These ideas are guiding our next step. Click below to find out the latest on each of the asks.