It's no secret that many pollinators are facing threats. Insensitive land use, a reduction in plant species diversity and the use of insecticides have all been linked to declining bee numbers. This is bad news for us and for them. But you can help…
Make a beeline for your garden!
Our gardens have immense value for wildlife. Each patch is part of a network of 15 million gardens that criss-cross the UK, put together, they cover 667,000 acres – an area seven times the size of the Isle of Wight.
---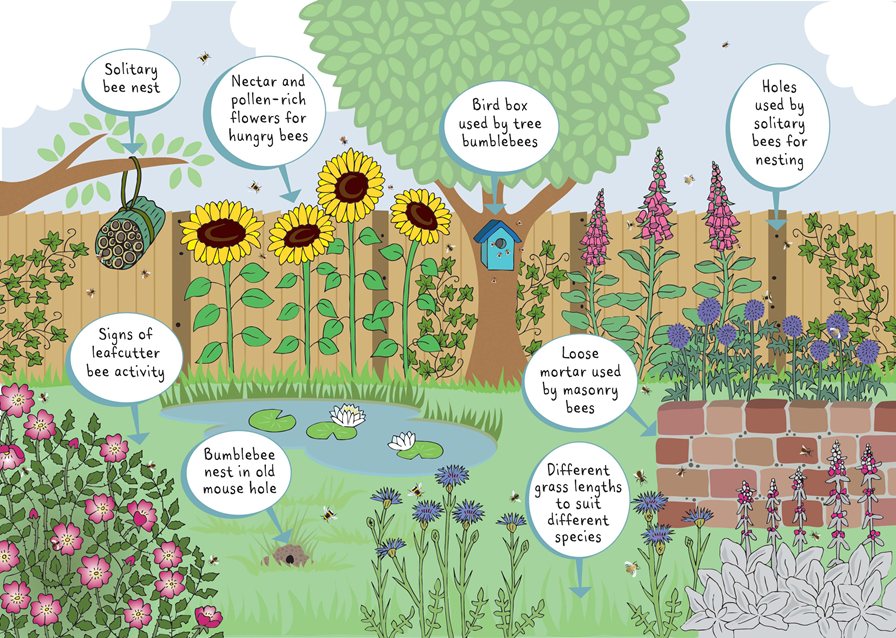 How you can help
In 2017, Wild About Gardens is calling on people to bee-friendly in their gardens throughout the year, with loads of ways to get involved while bees are out and about in the warmer months. We'll then have a final week of celebration and observation during October. In the meantime, here's some tips for your bee-friendly garden:
Let some or all of your lawn grow tall and some lawn 'weeds', like dandelion, selfheal and daisies, flower between mowing
Take part in citizen science programme, Polli:Nation, and record your bee visitors. Survey your garden or community green space, make some improvements for pollinators and then re-survey the spot to show the difference you've made
Avoid pesticides where possible, and never use pesticides on a plant while in flower
Bee Creative and show how you are helping wild bees in your garden in the campaign's photo competition
Help spread the word on social media with the hashtag #wildaboutgardens
Why wild bees?
With honeybees often stealing the show, we wanted to draw attention to the plight of the wide range of solitary and bumblebees that also need our help. And of course, helping out our pollinators helps us too, with the work of bees indirectly providing us with every third mouthful of food we eat.

More ways to bee wild in the garden
How to: Grow a mini garden meadow
Ideas and advice on wildlife-gardening activities
Pollinators guide (8MB pdf) – what you can do to help pollinators
Hedgehog guide – small steps you can take to help hedgehogs
Encouraging more bats into your garden