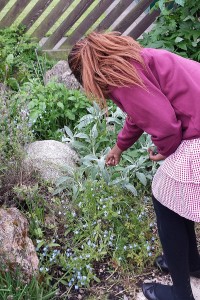 Garden organic provide some fantastic resources for free, including growing cards which give you a basic guide on when to sow and harvest your crops.
http://www.gardenorganic.org.uk
Growing schools aim to provide children with the opportunity to connect with the natural world; the growing schools website provides many teaching resources linked to the curriculum and subjects. Don't forget to download the growing schools calendar as this will help you to plan your growing year.
http://www.growingschools.org.uk/
The Royal Horticultural Society has some fantastic free resources, including some advice on how you can set up a gardening club. They have some downloadable content and ideas for gardening clubs.
http://apps.rhs.org.uk/schoolgardening
The foodies.org provides some ideas and resources on ways that you can use your food once you have grown it. They have some good ideas for ways you can grow to cook with children.
Budding gardeners have some fantastic growing guides for people just starting out as well as lots of fun activities to do with school pupils. Schools can sign up to their project for FREE and will get lots of benefits from it.
http://www.buddinggardeners.co.uk/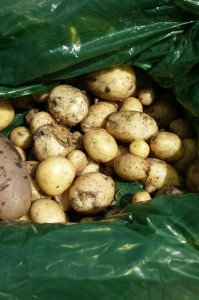 Please sign up to our mailing list- we will send you the latest information and news about what we can offer your school.
Grow your own potatoes is a project that aims to teach Primary School children all about potatoes. If you register with the project, you can get free potato growing kits and have the opportunity to win great prizes.
Sparkle Box has lots of printable resources for gardening, including watering rotas, signs and labels for sensory gardens, gardening club certificates and lots more!
The following links may be useful resources when looking nutritional benefits of fruit and vegetables: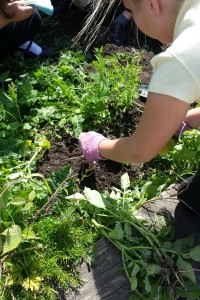 This page from the NHS explains how different vitamins and minerals benefit us and where we can get those vitamins and minerals
http://www.nhs.uk/Conditions/vitamins-minerals/Pages/vitamins-minerals.aspx
Here is a link to a BBC bitesize lesson on health and growth which can easily be linked to growing food in the school garden.
http://www.bbc.co.uk/bitesize/ks2/science/living_things/health_growth/read/1/
Follow this link to go to the British Nutrition Foundation website; this site has lots of resources and information on health and nutrition. This can be linked to the food growing at your school.
http://www.nutrition.org.uk/foodinschools
Go to the Food A Fact Of Life website to download food cards as well as posters, they are in PDF format and are free to download. All the resources support the curriculum throughout the UK and focus on healthy eating, cooking and farming.
http://www.foodafactoflife.org.uk
To get some ideas for swapping snacks and some ideas on how to make some changes, as well as other nutrition information for both adults and children, visit the change for life website