Dr Catherine McNicol reveals some of the work that Wildlife Trusts are doing to bring species back from the brink.
Restoring ecosystems
Complex ecosystems are healthy ecosystems. As we lose species from plant and animal communities, we lose important processes and therefore resilience. These simplified ecosystems become less able to endure extreme events, such as droughts and flooding, less resilient to disease outbreaks and less tolerant to invasive species arrival.
Often, we work to reintroduce 'keystone' species, those which play an important role to a number of other organisms. Alternatively, we may reintroduce species to aid the recovery of their population in historic parts of their range. This makes the population, as a whole, more robust. In all instances, reintroductions promote restoration of function and health, from a single species level to an ecosystem level.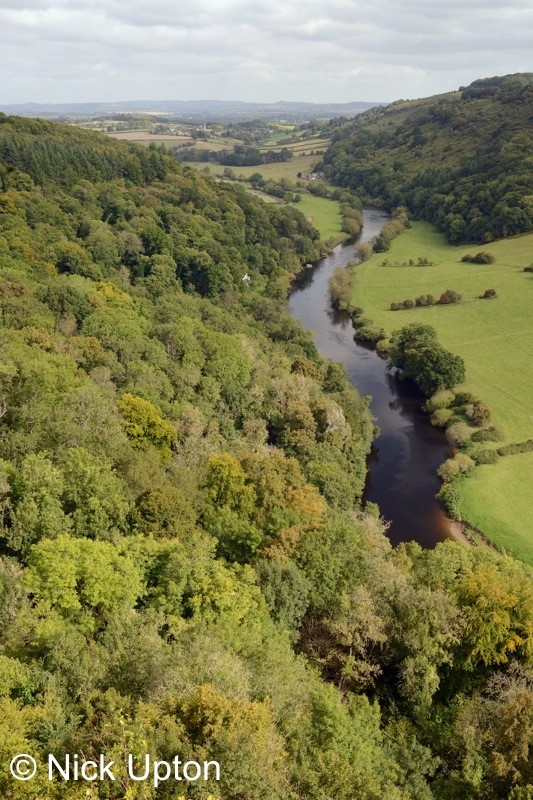 What are reintroductions?
Reintroduction is the 'action of putting a species (animal or plant) back into a former habitat'. This species may have been lost recently, or have been absent from the landscape for decades. Major species reintroduction projects have been undertaken across the world, from wolves to crickets, eagles to spiders. Some of these have been achieved by translocation (the moving of organisms from a healthy, wild population), others have used captive-bred stock. The UK has not been a spectator in these conservation attempts. In recent decades we have seen the reintroduction of woodland mammals, birds of prey, mosses and butterflies and we, as The Wildlife Trusts, have been instrumental in many of these.
Reintroductions and The Wildlife Trusts
In 2016, Northumberland Wildlife Trust began a project to restore water vole populations into the Kielder area. This species reintroduction has required careful monitoring and control of the invasive North American mink, a predator of the water vole. Captive-bred water voles have begun to be released back into their original habitat.
2017 heralded the return of breeding white-faced darters, a rare dragonfly, to Delamere Forest pools. This project, run by Cheshire Wildlife Trust, focused on habitat improvement and connectivity between mossland sites across the forest. Mossland habitats have also been recognized by Lancashire Wildlife Trust and their restoration will be accompanied by the reintroduction of the Manchester Argus (or large heath) butterfly in coming years.
Careful habitat management is often a key step towards preparing for species reintroductions. Gloucestershire Wildlife Trust has invested much effort over many years into their limestone grasslands at Daneway Banks. This site now hosts huge colonies of the large blue butterfly which, once extinct in the UK, were reintroduced by the Trust. Daneway is now regarded as one of the best sites in the world to see this species!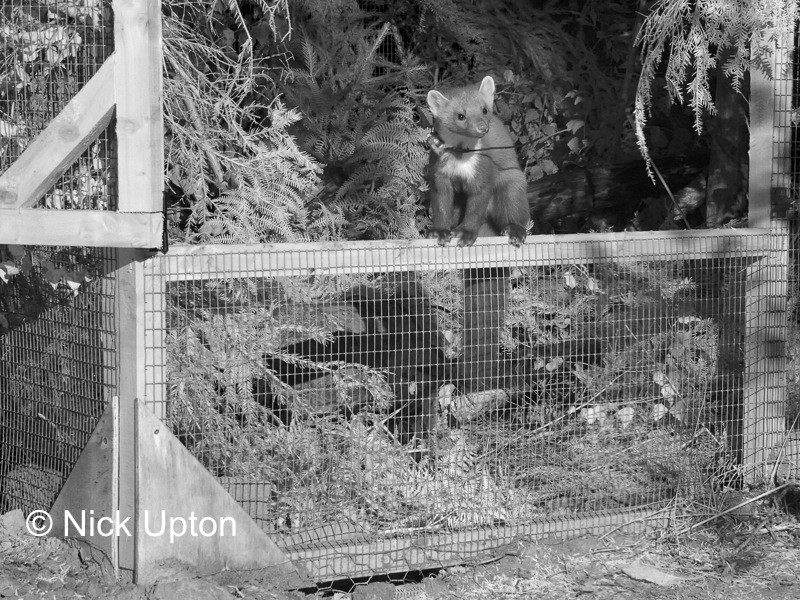 Pine martens
One of the latest reintroduction projects by a Wildlife Trust is that of the pine marten into the Forest of Dean. Gloucestershire Wildlife Trust (GWT), with support and funding from Forestry England, Vincent Wildlife Trust, Woodland Trust, Forest Research and Forest Holidays, is undertaking a 5-year project which aims to restore these small mustelids into part of their historic range.
Once found across the UK, pine martens became confined to the northernmost parts of Scotland, eradicated from their range due to lethal control and habitat loss in the late 19th and early 20th centuries. However, since the 1980's, protection by the Wildlife & Countryside Act has enabled this species to slowly recover and begin to recolonize its range. Now found across much of Scotland, the pine marten's recovery has been aided by successful reintroduction work in Wales and now further translocations to Gloucestershire. Over three years, GWT aim to translocate up to 60 pine martens into the Forest of Dean and Lower Wye Valley to create a population in the south-west which will bolster the newly-expanding marten population in Wales and add resilience to the recovering species.
In September 2019, the first 18 animals were translocated from the Scottish Highlands to their new home. These martens have begun to settle into the Forest and establish territories. GWT are working to monitor the spread of the newly released animals through scat surveys, camera-trapping and radio-tracking. There is continued interest in the impact of pine martens on grey squirrels and GWT are working with academic institutes to study the long-term effects these native omnivores may have, not only on squirrels but also on local biodiversity and ecosystem health, such as through changes in tree damage and populations of nesting birds and bats.
What we learn from reintroductions
Reintroductions are feel-good success stories. Amidst biodiversity declines, changes in species distributions driven by climate change and habitat loss due to development, reintroductions add a little optimism to conservation work. However, they are not without their challenges and failures. Successful reintroductions have often faced set-backs and unforeseen challenges. But these are valuable learning opportunities which should be shared openly. In this way, communities of conservationists can improve practices and planning surrounding reintroductions and continued conservation work. These projects reinforce our relationships with external organisations through collaboration. More importantly, the perseverance and passion of the dedicated teams driving these projects cannot help but excite and inspire others.
Reintroductions aim to restore species and function to ecosystems, but they also restore our faith in nature and the future of conservation.
Dr Catherine McNicol is the Conservation Project Manager for Gloucestershire Wildlife Trust.