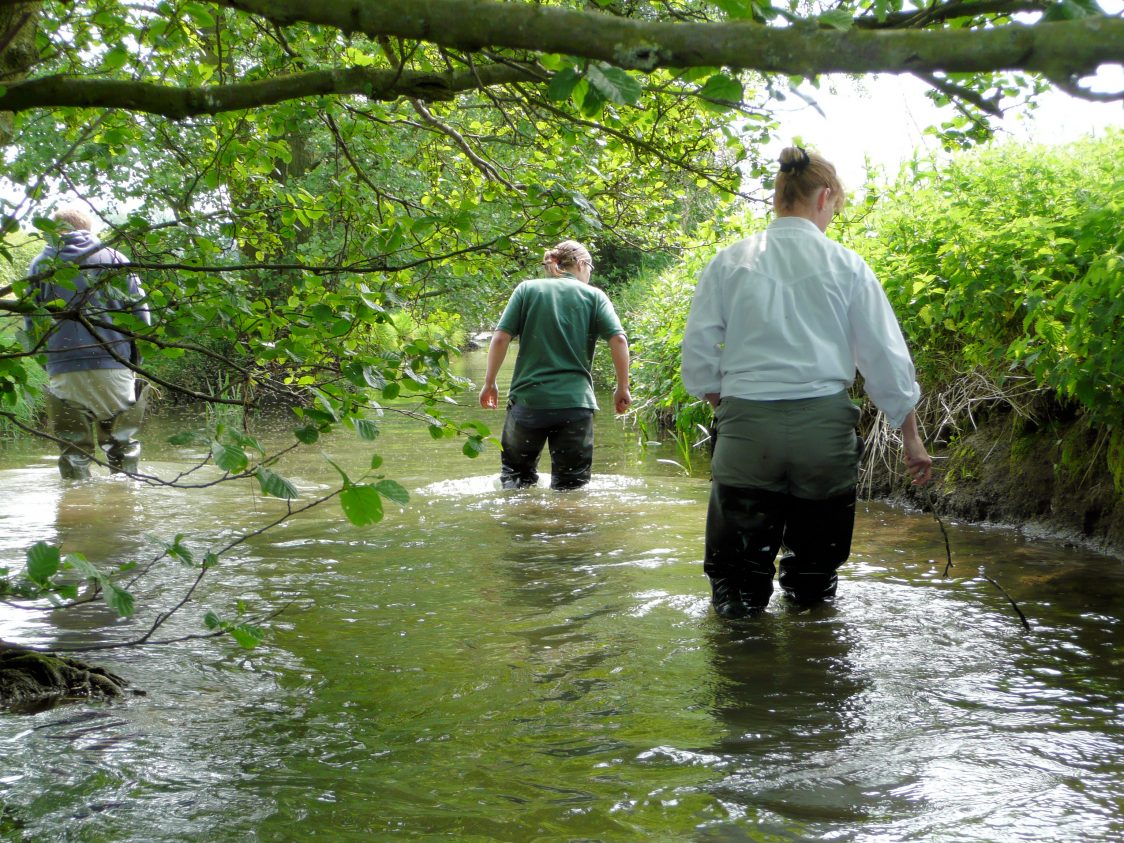 In May 2020 the Knepp Estate's white storks became the first to successfully fledge chicks on UK soils for over 600 years. And in 2019, white-tailed eagles were released on the Isle of Wight – the first to take to the island's skies since 1780. These were truly wonderful moments for everyone with an interest in nature. The passion, time, energy and resources that people have invested into making these moments happen should certainly be celebrated. Their presence makes the act of looking up to the sky and out onto the horizon all the more exciting.
But…. there are also plenty of reasons to look down! Whilst big glamorous projects often grab the headlines, it's important to remember that there is an incredible wealth of wildlife all around us! In our gardens, parks, cemeteries and local green spaces; there's so much more going on than we often realise. We just need to look down! Footprints, burrows and even poo – they all tell the secrets of what's been going on around us while we weren't looking. In the case of the water voles, these tiny field signs can reveal a huge amount of information, such as population density, breeding activity and which plant species they've been enjoying munching!
Get Involved!
So why not get involved with Naturally Native to help uncover these secrets? By becoming a water vole surveyor, we'll teach you how to recognize water vole activity on a local water course. Key field signs include burrows, latrines (piles of poo used to mark territory!), 'feeding stations' and footprints.
But it's not just water voles that leave evidence of their daily business. We often find signs of otter, mink, weasel and various birds along our local water courses too. By volunteering with us, you'll learn how to recognize and distinguish between these different field signs, allowing you to discover nature's secrets on your doorstep.
We're holding an number of online introductions to water vole surveys in the coming months. They will cover the natural history and ecology of the water vole and the story of why they are in such danger of being lost from our landscape. It will also demonstrate how to conduct a surveys, and explain how you can 'adopt a patch'. We will also be running covid-secure practical training session for those who would like to become water vole surveyors very soon. Follow us on Facebook for announcements on dates!